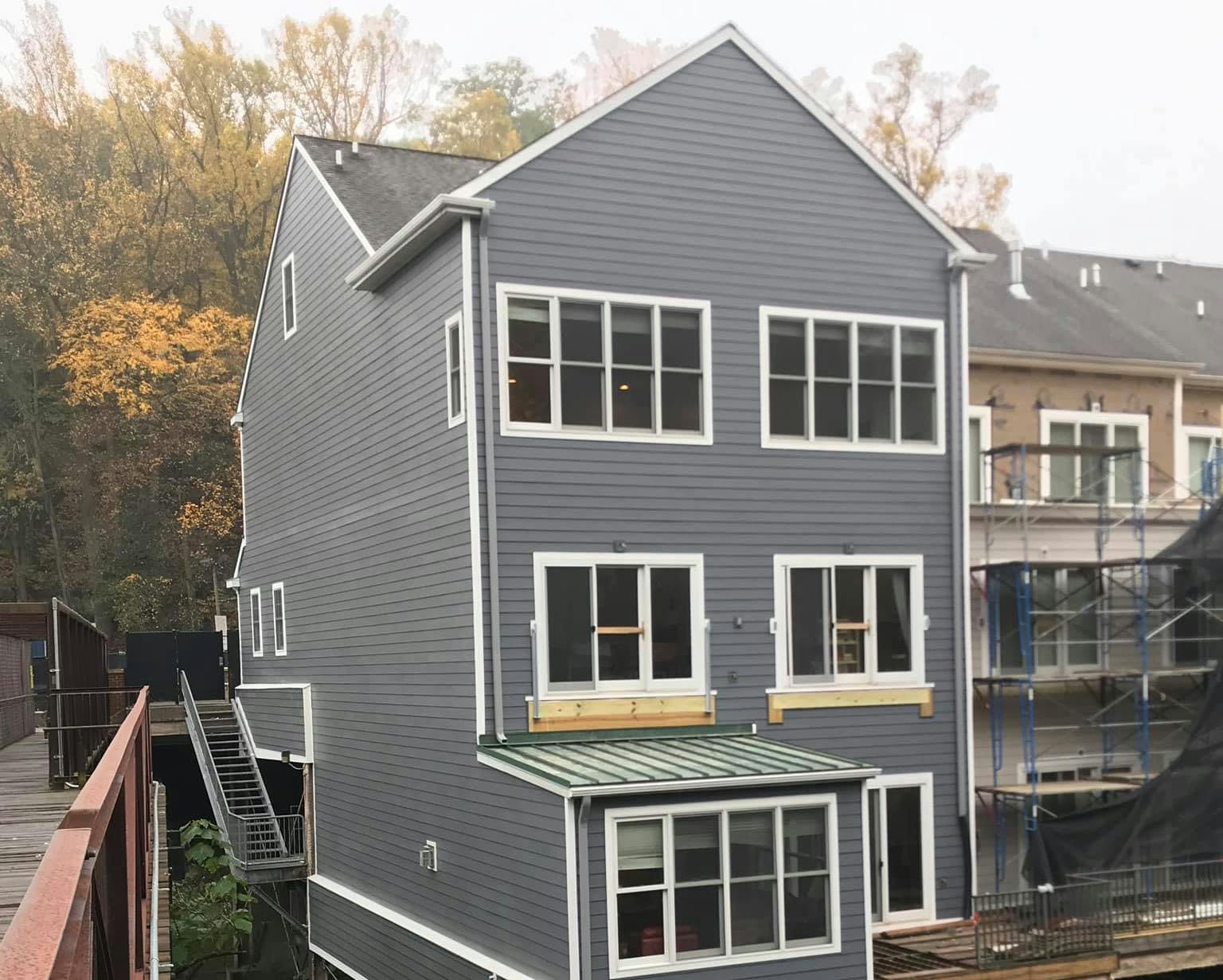 James Hardie siding can give your home a beautiful appearance, helping you enhance the curb appeal of your property. Additionally, this type of siding provides durable protection for up to 50 years. For the first 30 years that you have the siding on your home, you can trust that it's covered by the manufacturer's warranty.
Qualifying for warranty coverage means taking steps to comply with the manufacturer's terms. Essentially, this means taking good care of the product with proper James Hardie siding maintenance.
You'll meet these terms by following seven simple practices that will help you keep your siding looking as great as the day you had it installed.
1. James Hardie Siding Maintenance Begins with a Professional Installation
Since this type of siding is a composite of sand, concrete, and cellulose, it requires a different method of handling than traditional vinyl siding.
This means you'll want to hire a contractor who has experience working with this unique material. A contractor who hasn't installed James Hardie siding previously may not have the tools and knowledge needed for the installation process.
Experience working with James Hardie will reduce the risks of damaging the siding or making other errors that might adversely affect the final outcome of the installation. And an authorized installer can help you remain compliant with the terms of the manufacturer's warranty.
2. Wash the Siding to Keep It Looking New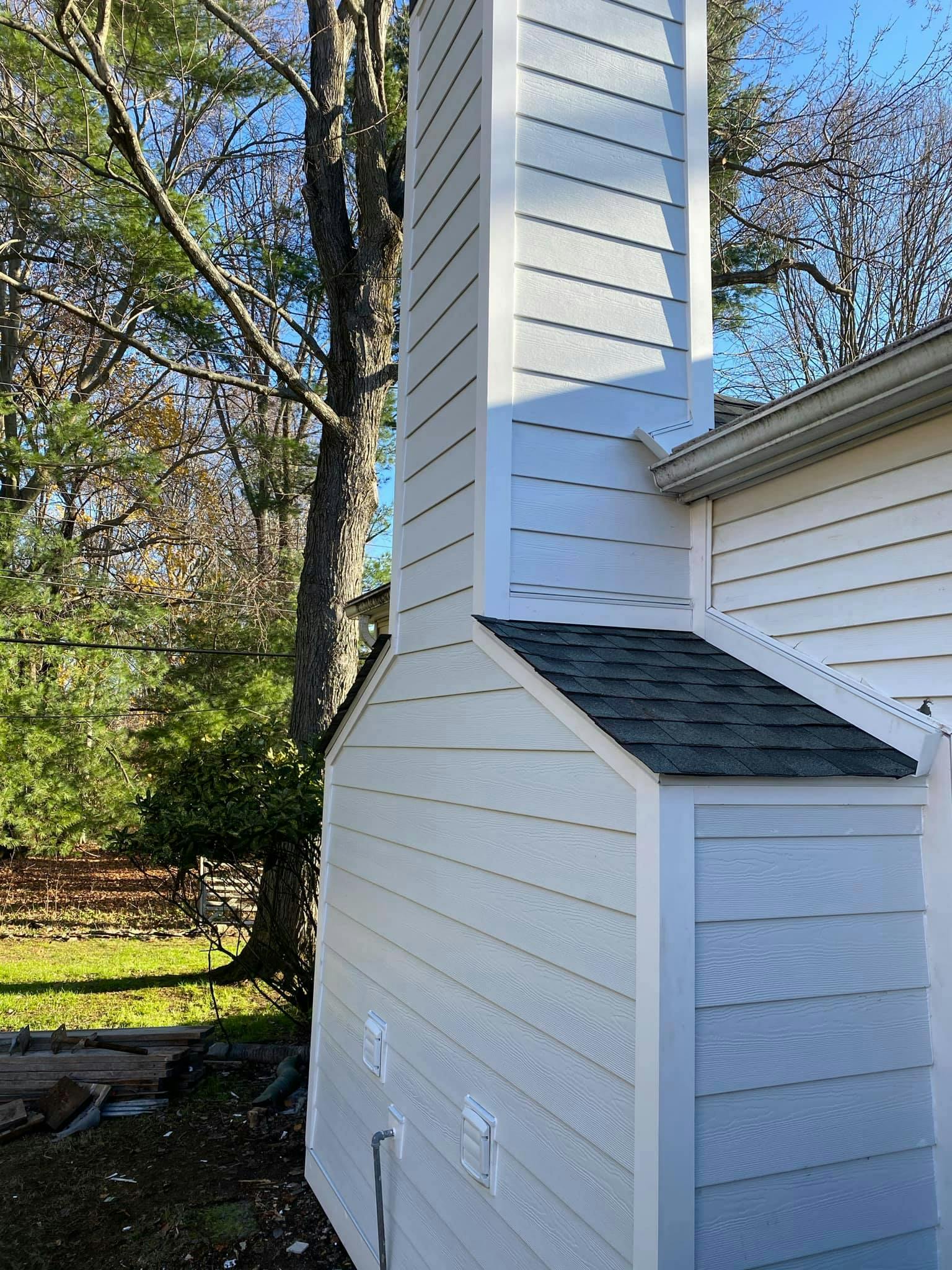 Your James Hardie siding should undergo a wash twice per year to keep it clean and protected. Use a garden hose to wet the surface of the siding before using a soft-bristled brush and water mixed with mild detergent to clean the surface. As you lightly scrub the siding, make sure to move with the grain and not against it.
After you wash one section in this way, rinse it and move on to the next section. You will want to wash the uppermost part of the wall first, working your way down to the lower parts last. If you use a pressure washer, keep it on the lowest setting to avoid damaging the siding or peeling the paint.
3. Remove Oil and Grease Stains Immediately
Keep an eye out for oil and grease stains near exhaust vents, the chimney, and other equipment affixed to the exterior of your home. You may also notice these dark patches toward the bottom of your walls that are near driveways. Grease from your driveway and car exhaust can cause discoloration.
When you notice dark stains, wash them immediately. You should use the same washing process as you would use during a semi-annual washing.
Since oil and grease stains tend to be tougher and more difficult to remove, you may need to scrub a little longer. Throughout this process, continue to add more soapy water to the surface. This will help loosen the bond between the stain and the surface of the siding.
Once you remove the stain, rinse the area thoroughly to wash away loose grime and excess soap.
4. Take Proper Care of Your Gutters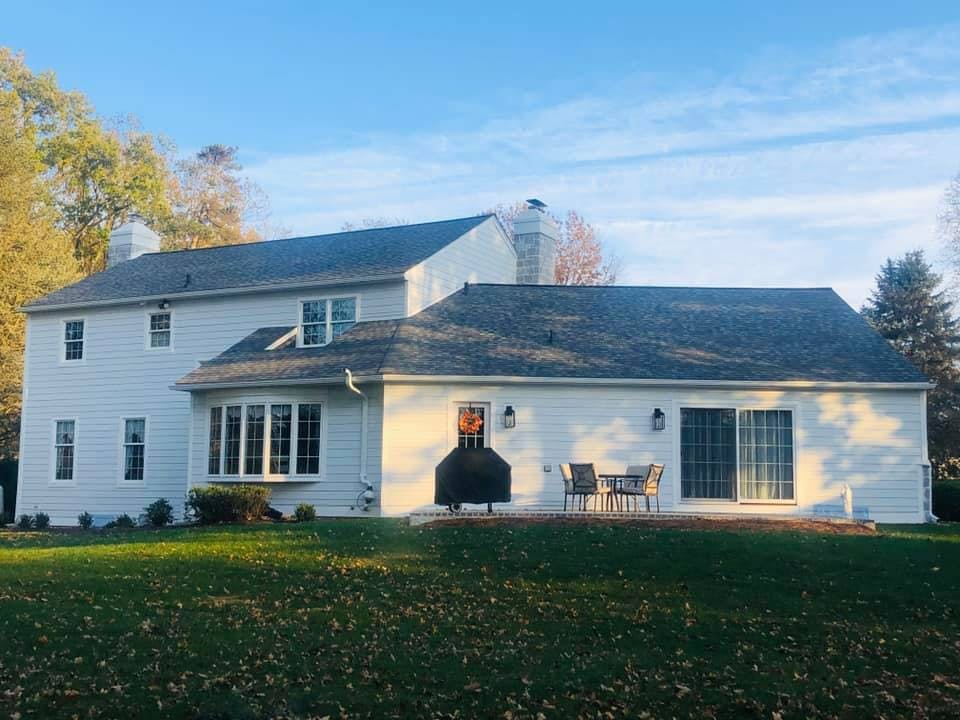 Inspecting your gutters from time to time will do more than just protect the gutters and downspouts of your home. It's also an essential part of James Hardie siding maintenance.
Gutters that become clogged with soil, tree branches, leaves, and other debris will cause rainwater to overflow. As the rain gets pushed over the sides of the gutters, it will splash the siding on your home. This splashing can be worse for walls with flowerbeds directly beneath them.
While James Hardie siding is durable, the debris that rainwater carries with it can stain the surface of the siding. It can also damage the paint on the siding.
Clean your gutters at least twice per year, or more often during heavier rainy seasons. Even if the gutters appear clean, use a garden hose to make sure unseen blockages aren't inhibiting water flow.
5. Trim the Foliage Surrounding Your Home
When looking for more James Hardie siding maintenance tips, it's important to keep an eye on the lower portion of your home in addition to maintaining good gutters.
The flowers, shrubbery, and grass surrounding your home should be well-trimmed. Otherwise, the foliage can stain your siding or lead to moss and mildew growth on the home. Plants that are close to your walls can prevent moisture from escaping.
You should also keep soil and mulch lower to prevent contact with the siding. Keep in mind that anything that touches the siding can stain it. In addition, prolonged exposure to moist soil or mulch can lead to permanent damage to the siding's protective exterior layer. And, if the soil or mulch is touching the bottom of your wall, it can prevent water from escaping from within the wall.
6. Adjust Your Sprinkler System and Salt Use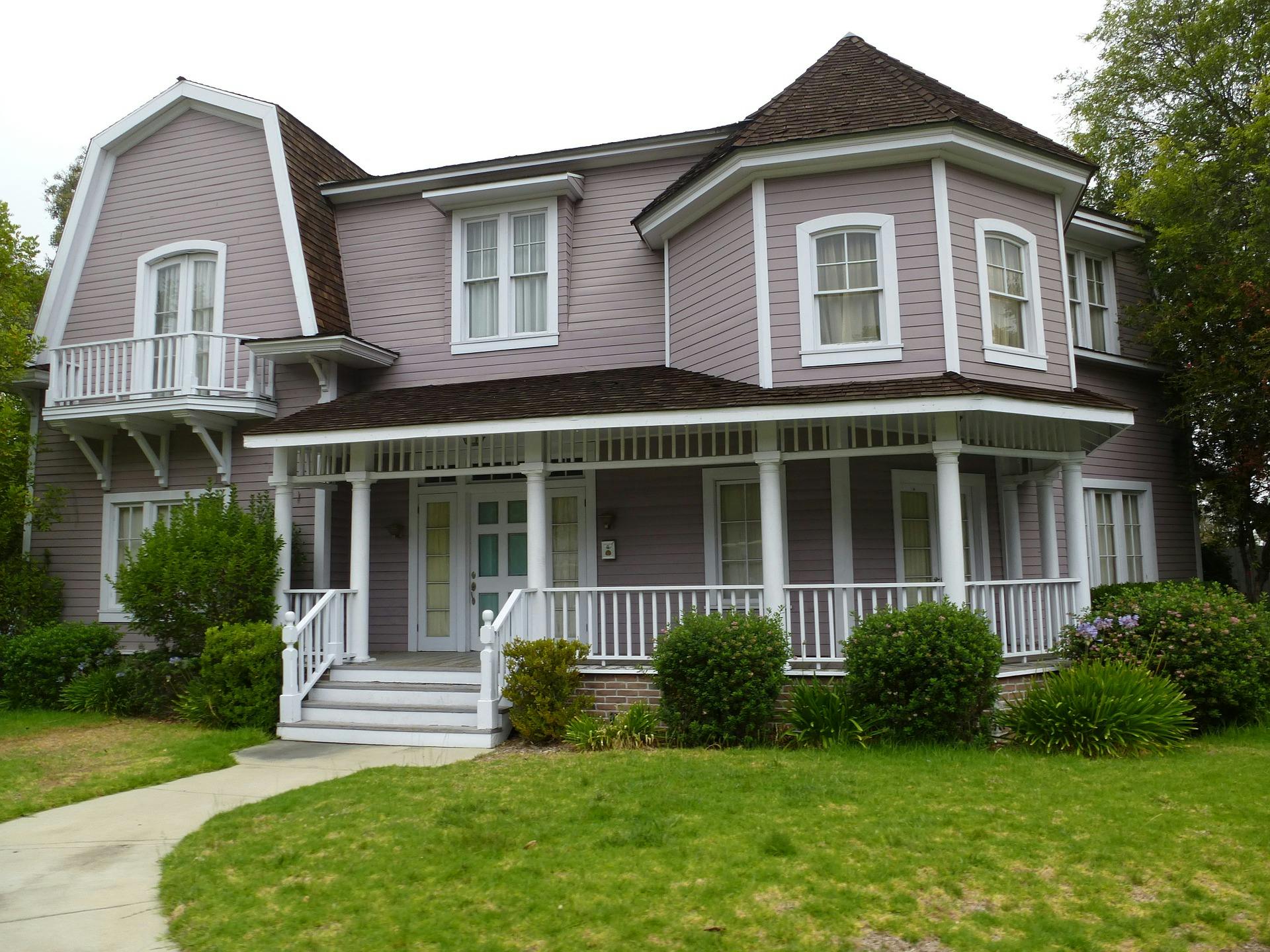 Another source of moisture that can lead to stains and mineral deposits on your siding is the sprinkler system in your yard. This doesn't necessarily mean you can't use sprinklers, but you should adjust them to make sure they're not spraying your James Hardie siding.
Rock salt is a corrosive product that's highly effective in removing snow and ice from cement and asphalt surfaces, but it can corrode James Hardie siding over time. When spreading rock salt on your property, be cautious when applying it close to your home. Try to avoid contact with your siding as you handle the salt.
7. Plan to Repaint Your Siding
One reason that the need for James Hardie siding maintenance is minimal is due to the protective paint that the manufacturer uses. This paint has ColorPlus technology that helps the paint maintain its color under excessive heat, rain, and other adverse weather conditions.
In addition to the 30-year warranty on the siding, the ColorPlus paint is also protected by a 15-year warranty.
You should plan to add a fresh coat of paint every 15 years to keep a strong outer shell and maintain your home's color. Between these 15-year periods, you can use a ColorPlus Touch-Up Kit to conceal nicks, scuffs, and other types of superficial markings.
Rely on Experienced Siding Installers
By following these simple tips, you can extend the life of your James Hardie siding and enjoy the enhanced curb appeal that this beautiful, durable siding can give to your home for years to come.
If you are interested in installing James Hardie siding on your home in the greater Philadelphia area, turn to the industry-leading experts at Friel Plastering. From the initial installation to providing James Hardie siding maintenance over time, we offer high-quality service backed by decades of experience.
To learn more about our range of services, contact us today.