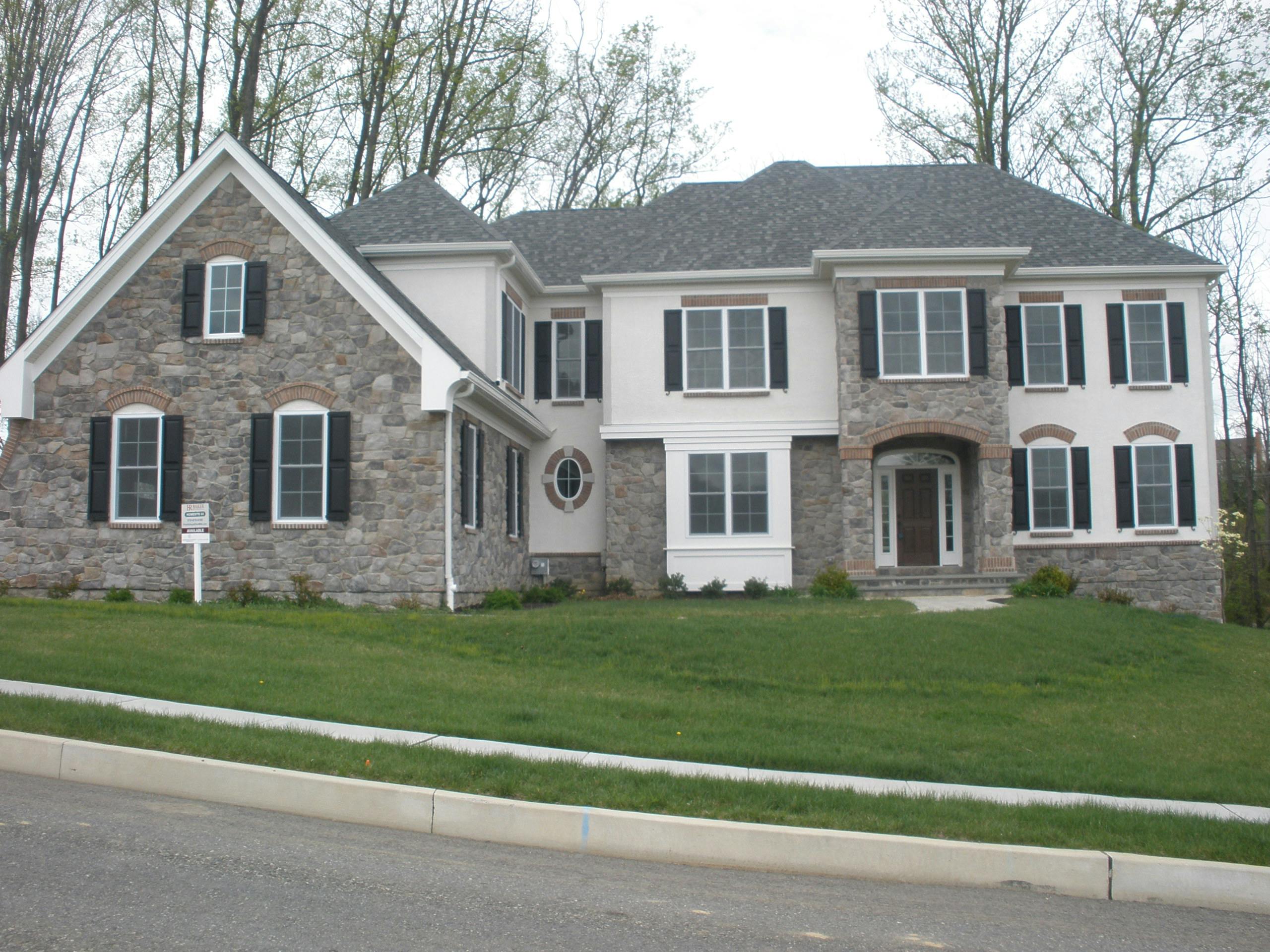 Most homes have exterior siding made of one of 7 materials: brick, fiber cement, metal, stone, stucco, vinyl, and wood. Each of these options has its pros and cons, and which you choose will depend on how much weight you give to aesthetics, cost, and other qualities like durability.
If your home is in need of new siding, it's important to consider all your options before making your choice. Siding does more than simply make your home look good. It's also both an investment and a layer of protection.
Brick (Veneer)
Brick veneer is a thin layer of brick that's applied to the exterior of a wall. It can be as thin as ⅜ of an inch, which drastically reduces the weight when compared to full-thickness brick. And this reduction in weight also leads to the veneer being easier and faster to install.
The benefits of brick veneer are the same as full-thickness brick. It has the same great look and feel, is fire-resistant, is pest resistant, and is relatively low-maintenance. Brick veneer also comes in both panelized and single brick formats. The main difference between the two is how they're applied to walls.
Fiber Cement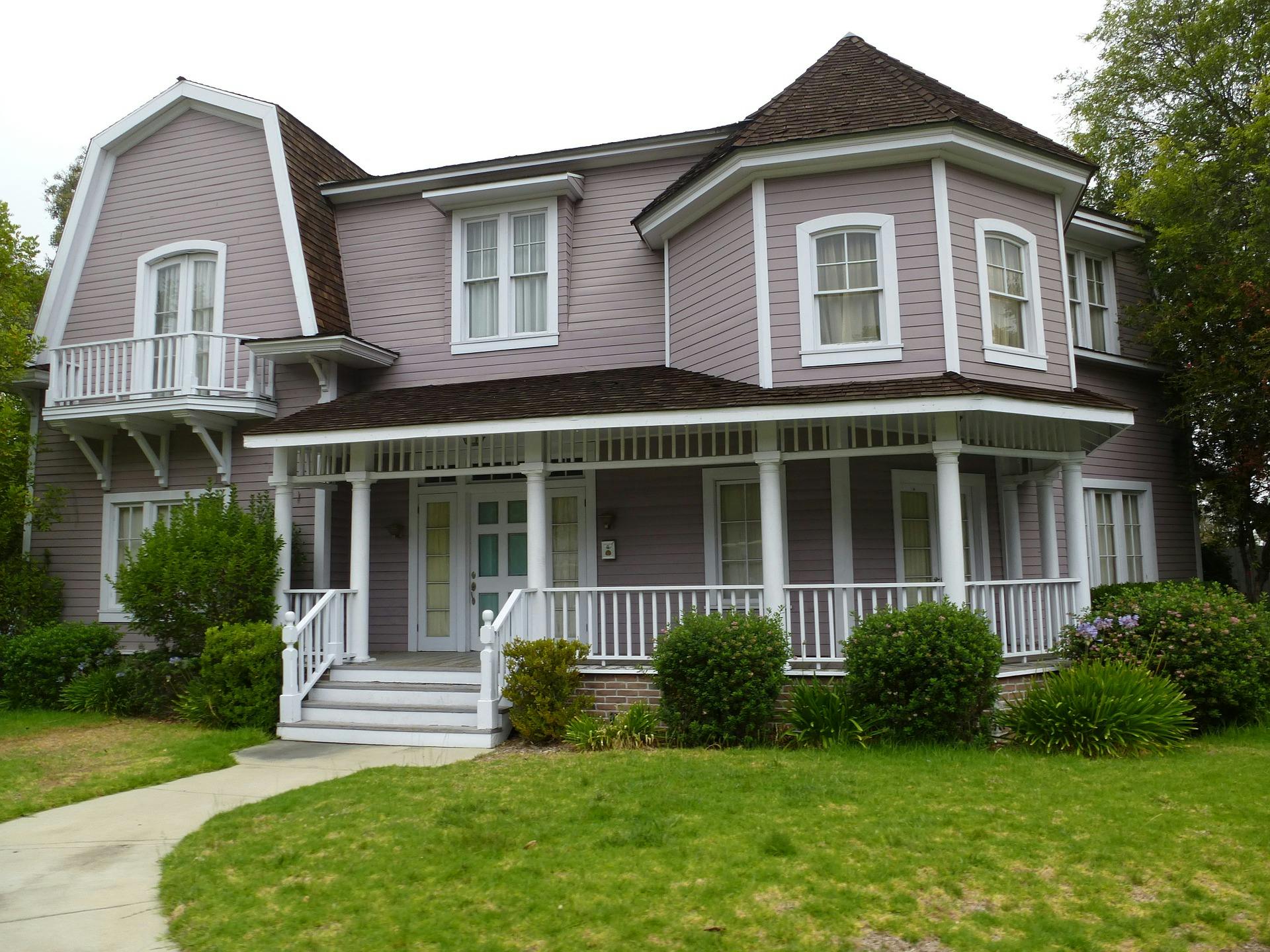 Fiber cement is an increasingly popular home siding option in Pennsylvania and across the country. James Hardie, the #1 siding brand in America, is the original manufacturer of fiber cement panels.
Because fiber cement siding is made out of a combination of materials, including cement, sand, and cellulose fiber, it's highly durable. It's fire-resistant, pest-resistant, and weather-resistant.
Manufactured siding such as fiber cement siding comes in a variety of colors and styles. It often mimics the appearance of other siding options, with the most common being wood. And with James Hardie products, the color is baked into the material, reducing fading and making the color last longer.
Metal
Metal siding isn't a very common choice in Pennsylvania. The weather is mild enough for various siding options to work, so homeowners tend to choose more traditional materials.
However, metal is one of the cheapest and most durable options. Typically, aluminum or steel is the metal of choice. And both provide excellent fire, pest, and weather resistance.
Stone (Veneer)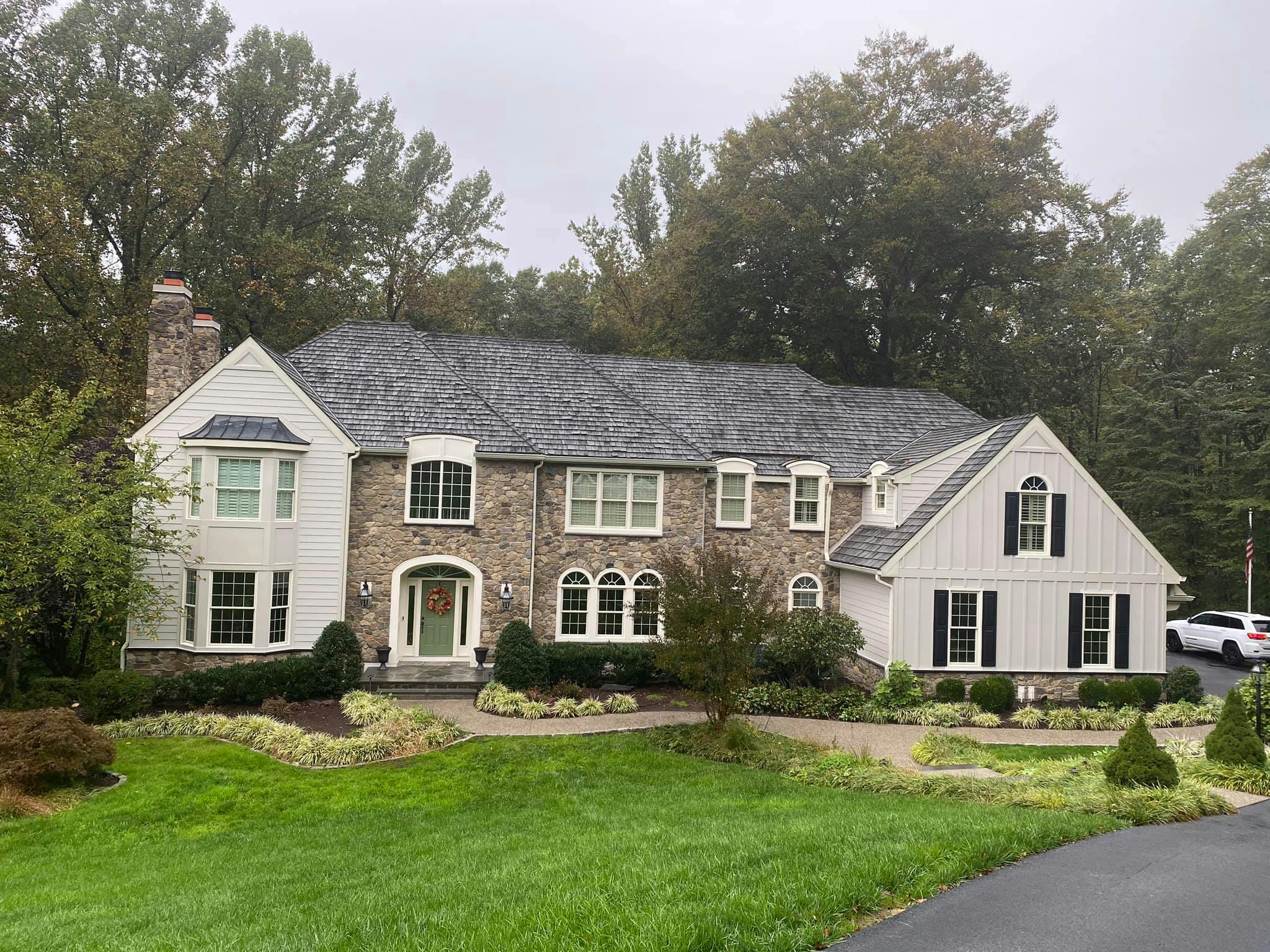 Stone veneer is the same as brick veneer, but with stones instead of bricks. It's thin-cut stone applied to walls either individually with mortar or as part of a panel system. Again, the main difference between the two is the installation method.
Also like brick veneer, stone veneer comes with the same durability benefits as natural stone, namely fire and pest resistance. And again, because this is a thin veneer, it weighs much less than natural stone walls.
While stone veneer can be used as a whole-home covering, it is more frequently used as an accent paired with other types of siding. This is in part because it's one of the most expensive options available.
Natural vs. Manufactured
Unlike brick veneer, stone veneer comes in 2 varieties: natural and manufactured. Natural stone veneer is real stone that's cut thin so it can be applied as a veneer. Manufactured stone veneer is made of cement, sand, and other additives.
The two main benefits of choosing manufactured over natural are the lower price and environmental impact. And these days, manufactured stone veneer looks just as good as natural stone does.
Stucco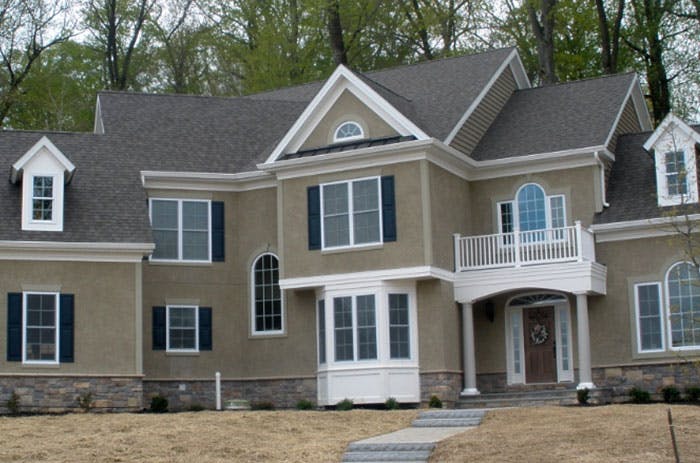 Stucco has a unique appearance among home siding options, which makes it desirable. It's also relatively durable thanks to its construction of cement and other additives. This makes it fire-resistant. But, unlike manufactured stone veneer, for example, it's not immune to pest and blunt force damage.
The stucco material itself is fairly cheap. But, because the installation requires a team of skilled laborers, it usually ends up being a mid-range price option. If choosing stucco, you'll want to make sure you go with stucco experts to ensure it's installed properly.
Vinyl
Vinyl siding is one of the cheapest options available. That's the main benefit of going with this type of siding. It's outperformed in basically every other way by the other options.
One of the major problems with vinyl siding is that it's susceptible to many kinds of damage. This includes pest damage, impact damage, and wind damage. Also, not only will vinyl siding melt when exposed to flames, but it can even melt when exposed to reflected sunlight.
Additionally, vinyl requires more frequent repainting compared to fiber cement with the color baked in.
Wood
Many homeowners are drawn to wooden siding because of its natural aesthetic. It's such a popular look that other materials, like fiber cement and vinyl, sometimes try to mimic it. And there's not just one style of wooden siding either.
The obvious issue with wooden siding is that both fire and pests can cause significant damage to it. Wood also requires more upkeep than other siding options as it can suffer from damage over time if left on its own. Still, if properly maintained, wood can be a durable option.
As for the cost, it comes in the low to mid-range depending on the type of wood and style chosen. Generally, it's going to be slightly above the cost of vinyl and metal siding, more in line with stucco.
Natural vs. Engineered
It's also worth noting that as with stone veneer, wooden siding comes in 2 varieties. Natural wood is exactly as it sounds and will come with a higher price tag. Engineered wood is the equivalent of manufactured stone and is therefore cheaper.
Scrap wood, sawdust, and other materials are combined together to make engineered wood. This construction makes it more durable than natural wood. And once painted, it's difficult to tell the difference.
Friel Plastering
Have you been looking to replace your home siding? Is your current siding old and worn? Is there damage that's allowing water and pests in? Or, are you simply looking to change up your home's aesthetic?
No matter your reason, the home exterior experts of Friel Plastering can help. Call us today to set up an inspection or to have your siding option questions answered.