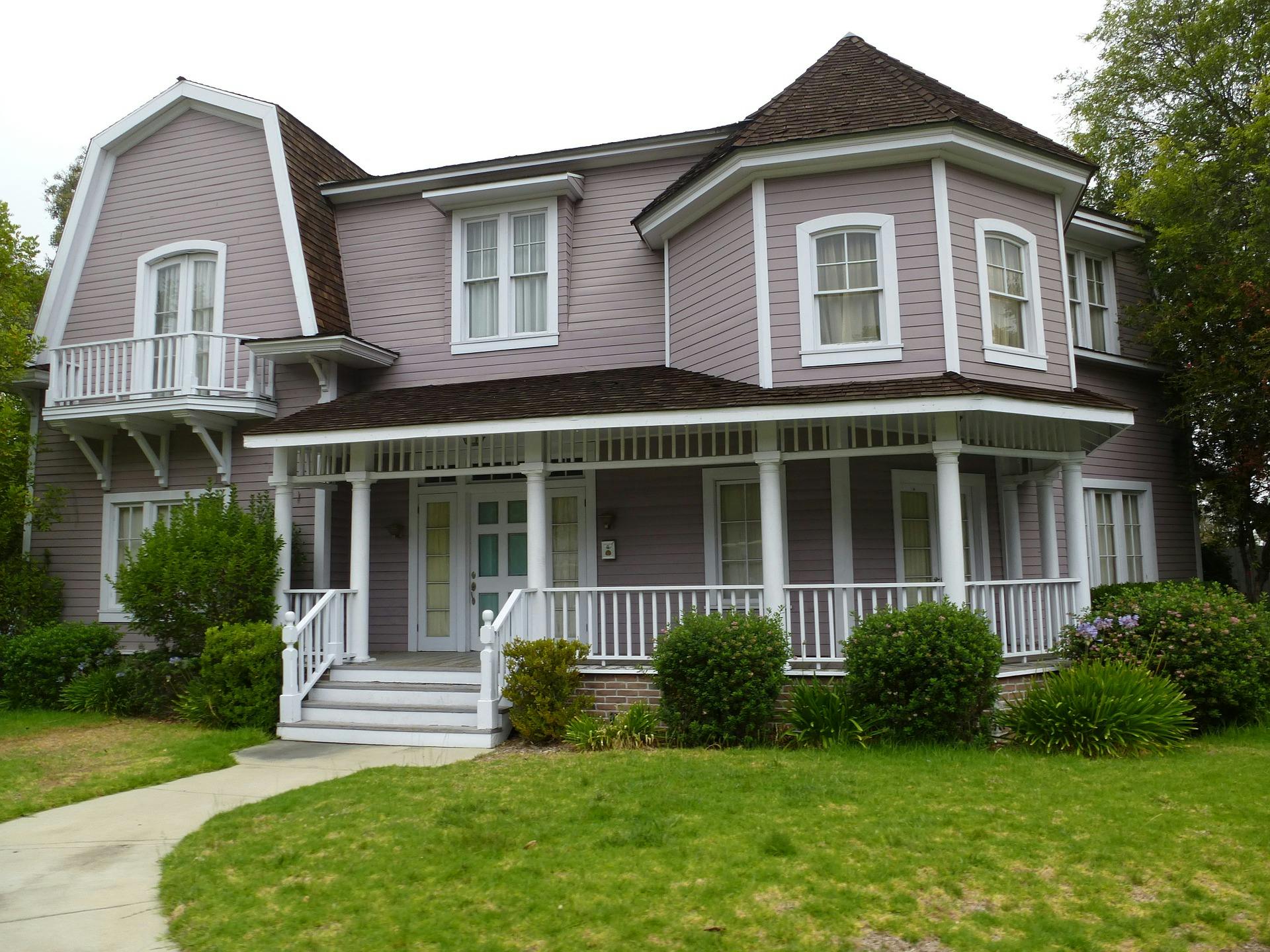 For homeowners who want siding with not only strength and durability, but also a wide range of color choices, James Hardie siding is a great option. You can increase your curb appeal and create a beautiful home by exploring the more than 700 color options. Unsure about the colors you want for your home? Consider these popular 2023 trends.
Blend James Hardie Siding Colors with an Analogous Theme
An analogous color theme involves using three shades of colors that are close to one another on the color wheel or chart. For example, you would find orange, orange-yellow, and yellow linked together. Since these colors are so closely associated, they will blend well together to create an attractive design that stands out.
When using analogous colors on your home, consider a darker tone. You might choose Night Gray for the primary color of the siding. Complement the Night Gray with a lighter shade for your trim, and try going a shade darker for your home's shutters.
Use Contrasting Colors to Define Your Home's Features
As you look at the color wheel for James Hardie siding design options, another strategy is to choose two colors that are directly opposite of one another. The extreme contrast of these colors will give your home more definition.
Use the lighter color for your siding, and apply the darker color to the trim and shutters. You can also invert this design if you want to use the darker shade for your siding.
The most common colors used for this style are black and white. Even when selecting these colors as the basis of your design, you can still modify the look. For the darker shade, you might choose between Iron Gray, Jet Black, Black Water, or Black Ash. For the trim, Arctic White contrasts well with all of these shades.
Stand Out with Rich, Warm Colors for James Hardie Siding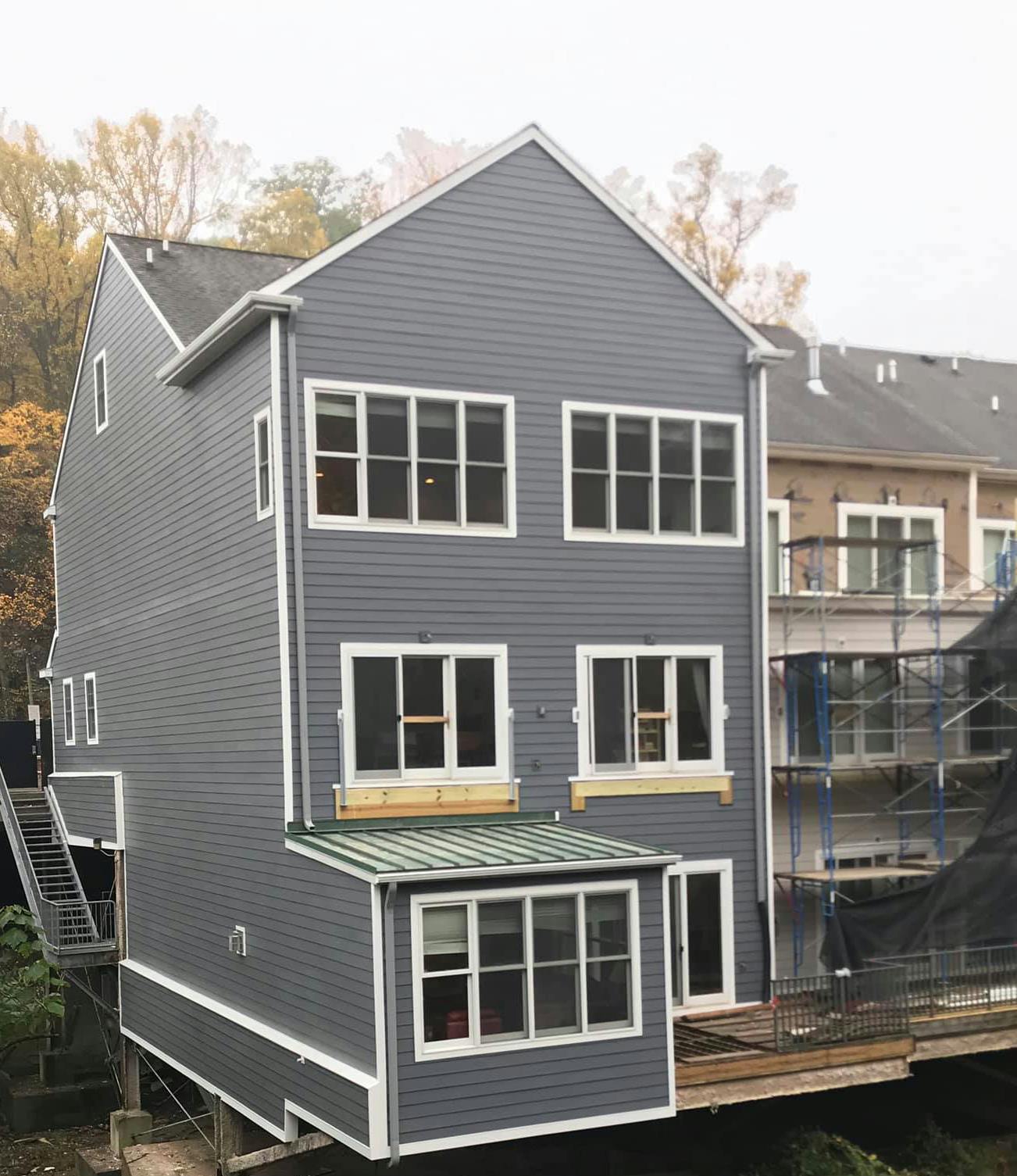 In recent years, there has been a trend in home colors that leaned toward muted colors. Today, a trend that's gaining more steam is to use warm, rich colors and earthy tones as the primary siding color. Variations of brown, red, orange, and yellow are common with this trend.
As you browse through the 700 colors in the Hardie's Dream Collection™ to find a color you like, you'll discover plenty of options suitable for row homes, traditional houses, and farmhouses. Using a dark color can give your home a friendlier or more welcoming face.
One example for homeowners who want a unique shade of brown is Shou Sugi Ban. This shade comes from ancient Japan, when charring wood before finishing it was a common practice. Choose this shade for a natural wood appearance that blends well with many lighter trim options.
Stay Cooler with More Soothing Colors
Another trend for 2023 James Hardie siding design options is to veer away from bold colors and opt for a cool, soothing look. This involves choosing very light colors for the primary siding with white or cream-colored shades for the trim and shutters.
Common colors with this trend include sky blue, light gray, or light green, but you can choose a light version of any color that appeals to you.
In general, you can choose any color shade that you find in a natural setting, particularly colors seen in the sky or the ocean. For example, dark blue can still create a soothing atmosphere since it blends well with the environment.
Consider Boothbay Blue for a shade that's neither too dark nor too light. It's a moderate shade that looks great when you offset it with Platform Beige for the trim.
Get More Color Ideas from Nature
In choosing a color for your James Hardie siding, you might want to follow the trend of borrowing from nature. Even if you're not a fan of light, soothing tones, there are more ways you can use your natural environment for inspiration.
Shades of brown or green resemble the earth and forests. Use a shade of yellow or orange-yellow to capture the brilliance of a setting sun.
You can match your home to the nature that surrounds it as well. Consider a yellow-green color for a home that's surrounded by trees. More siding colors borrowed from nature: Aged Pewter, Mountain Sage, Deep Ocean, and Timber Bark.
Combine Two Complementary Colors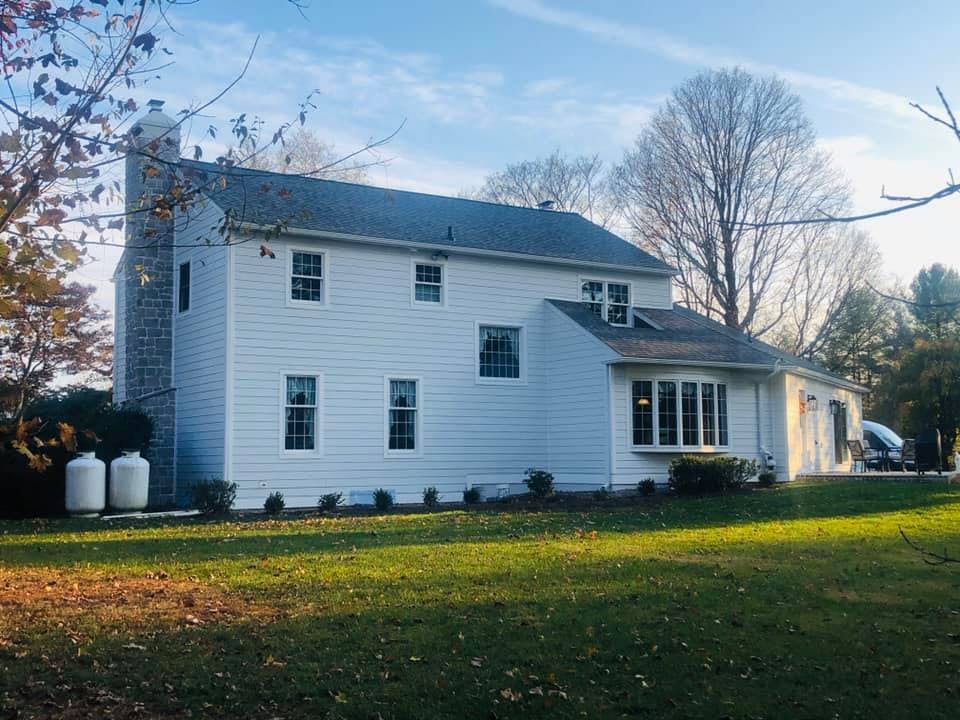 Borrowing from the idea of contrasting two opposing colors, another 2023 trend is to use two similar colors together. When you opt for two shades of a similar color, you can create a progressive look for your home. Light, airy hues tend to suit this style the most.
This style stands out best when used on traditional homes, such as Colonials. It also looks great on Tudor homes and cottages.
Start with a light tone for the lower story of your home. Consider Arctic White or Pearl Gray for the siding at this level. For the upper story, look for a darker yet complementary color. The use of two colors in this way combines contemporary and traditional trends.
Take a Hint from Other Homes in the Neighborhood
Depending on the homes in your neighborhood, you might want to avoid going too light or too dark. If other homeowners in the area are already following these trends, you'll want to set your home apart from them.
In that case, you might choose a more neutral tone for your James Hardie siding. This option helps you create a catchy and classy look that will be unique.
Common neutral colors include light brown, beige, or light gray. Hardie's Cobble Stone borrows from a taupe-based shade to create an alluring neutral shade. It goes well with either black or white trim. Pearl Gray is another neutral shade that goes well with dark trim.
Turn to Philadelphia's Siding Experts
The right siding color scheme can enhance your home's curb appeal and create a stand-out look you'll love for years to come. With James Hardie siding, the possibilities are endless.
As your industry-leading contractor for Philadelphia and the surrounding area, Friel Plastering offers siding services for residential homes in addition to stucco and stone work.
We can provide more information about James Hardie siding and help you create a design that suits both your home and your personal preferences. To get started, contact us today!