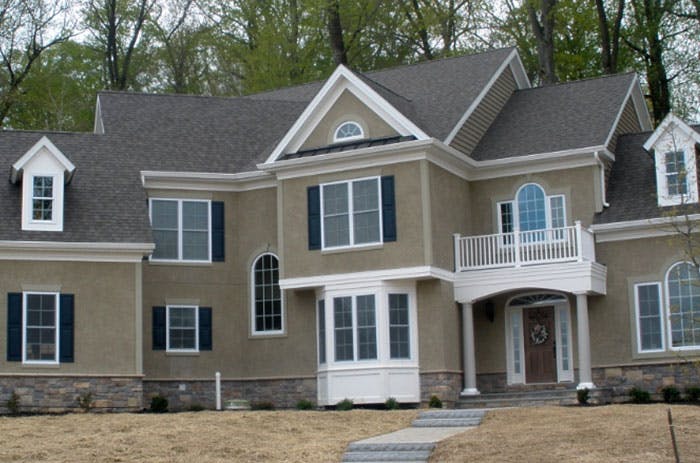 The first thing you need to know about stucco insulation is that while stucco does have insulative properties (R-values) identical to a brick wall, traditional stucco is more of a siding system than an insulation product.
Stucco's value proposition has more to do with saving you an incredible amount of money in the long run through its superior durability compared to other options.
While there are a lot of reasons people choose stucco, insulation materials are generally the same regardless of which siding you choose because the majority of what insulates a wall is built into the structure, not the siding. It's important to note that most walls are rated at about R15, whether the exterior wall is brick, stucco, cement board siding, or vinyl.
What Does R-Value Mean?
The R-value of a wall system is its measurable thermal resistance. But before talking about that, we must understand the standardized engineered wall system that has been developed over many decades and canonized in building code.
The core of the structure is the stud wall, which can be built from either wood or steel components (typically 2"x4" kiln-dried Douglas fir dimensional lumber). These are usually spaced at 16" on center and fastened to 2"x4" bottom and top plates to form the wall system's structure.
Shear strength is attained by sheathing the exterior of the stud wall with 15/32" OSB (Oriented Strand Board). The stud voids are usually filled with fiberglass insulation that gives the wall system most of its R-value (about R13).
The interior of the wall system is given even more shear strength, as well as fire resistance, with sheetrock (gypsum board), which is usually textured and painted to suit. This system altogether usually nets about R15, no matter what siding system is chosen.
And as for those siding systems, all things considered, there are many options with similar R-values:
Stucco: 0.2
Brick: 0.2
Cement Board: 0.2
Stone: 0.08
Vinyl Siding: 0.61
Hardwood: 0.71
The only siding products with a considerably higher R-value than stucco are vinyl and hardwood, but you'll see that there are durability tradeoffs that more than work out in favor of stucco.
Stucco's 3-Layer System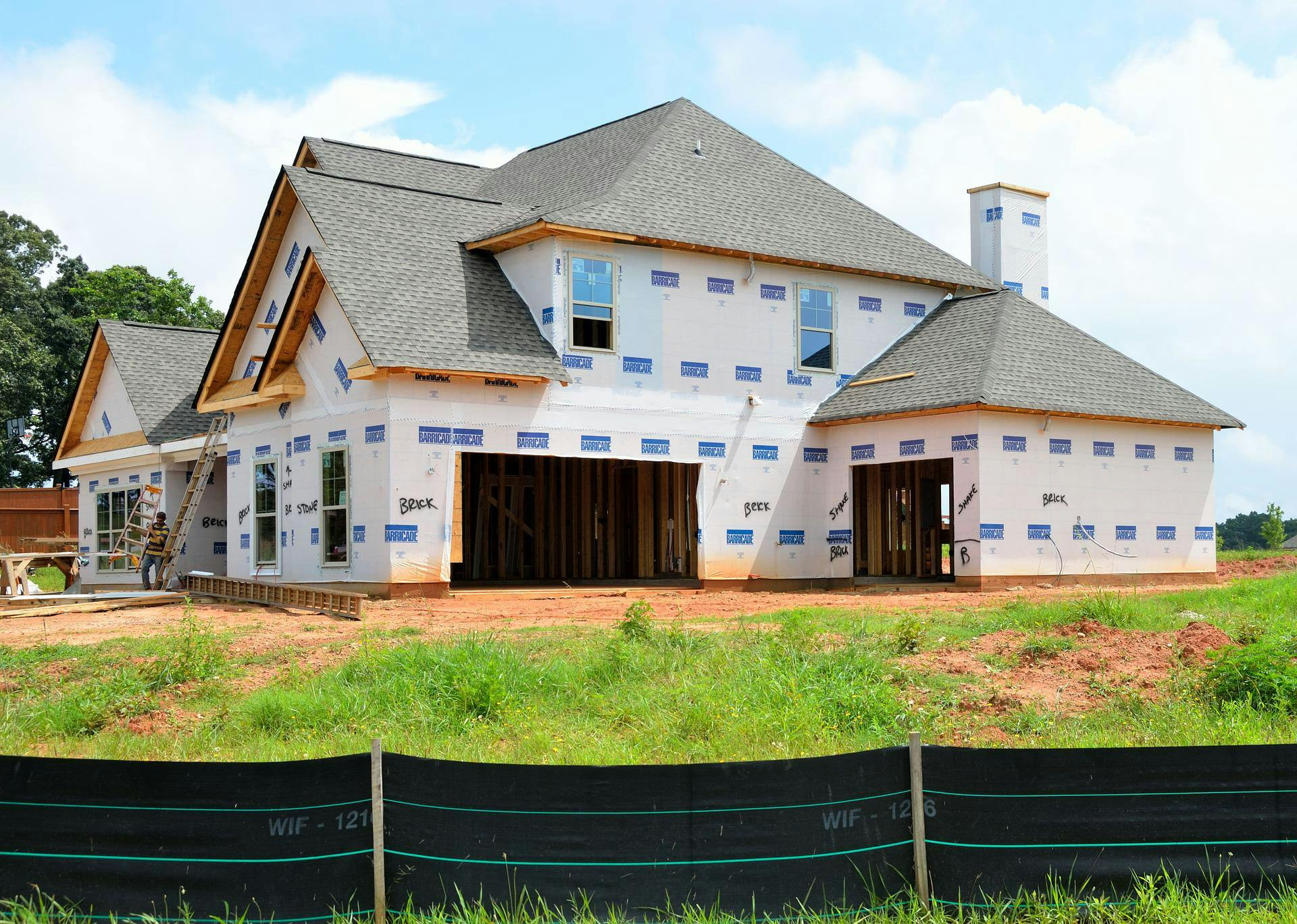 There is a stucco insulation effect that isn't discussed when only thermal resistance is taken into account. Like a brick wall, there is an acoustic effect that quiets outside noises in a stucco house.
If you've ever lived in a house with vinyl siding, for instance, it can be quite noisy as its sliding expansion joints pop and crack as they adjust to ambient heat in the sun, and vinyl siding can be noisy during windy storms, too. Vinyl, hardwood, cement board, and other nailed-on siding systems can also lose pieces in high winds.
Stucco, on the other hand, is applied in three layers:
Scratch coat (over wire lath)
Brown coat
Elastomeric tinted top coat
This is one reason stucco is a superior siding system. It begins with a wire lath that is nailed to the structure's sheathing (usually vapor barrier over OSB).
This wire lath isn't just tacked onto the structure; contractors must follow an engineer's nail schematic for both edge and field nailing to ensure compliance with the product's engineered tolerances and warranty requirements.
Once the wire lath has been expertly installed, the scratch coat is applied. Artisans work the stucco into the mesh by hand, creating a flexible yet permanent bond.
The stucco itself consists of a Portland cement base fortified with chopped fiberglass and plasticizers. This thoroughly modern system enables stucco to be strong, flexible, and resistant to cracking. And unlike stuccos of old, because modern stucco has these high-performance fortifiers, it really does function more like stucco insulation.
Since it is cementitious like stone and brick, not only is it generally impermeable to air and water, but it also helps your home to stay cooler in the summer and warmer in the winter.
Reduce Costs with Stucco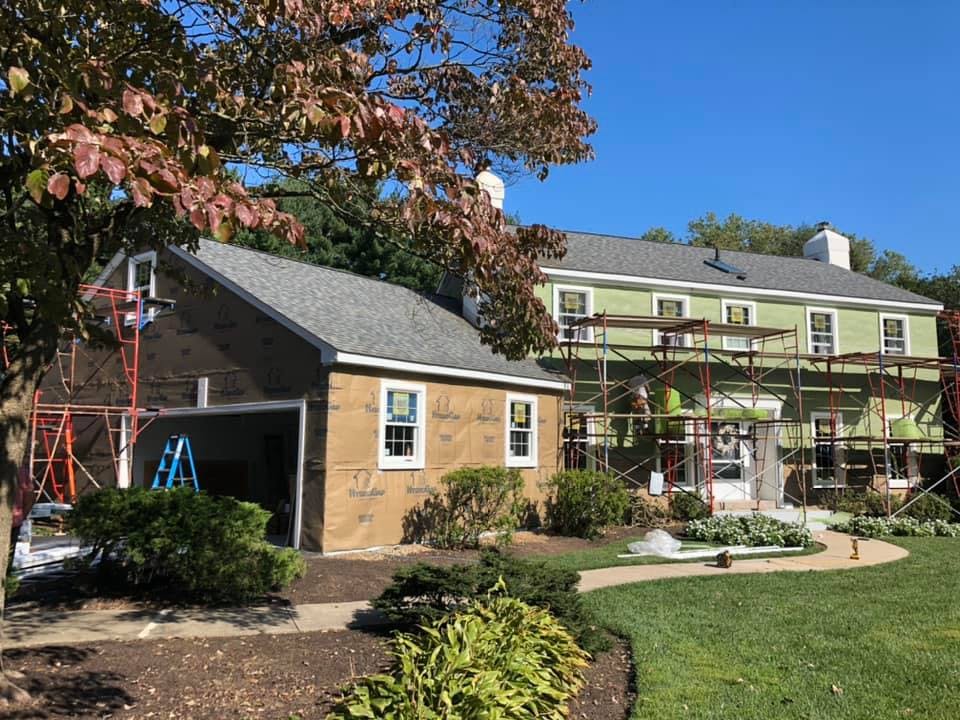 You can save big when you choose stucco. Insulation in terms of thermal resistance obviously isn't the only factor in the cost of ownership.
Probably one of the biggest ways stucco can help you save money is because it is so durable. Stucco will last 50-80 years, which means it's a lifetime product you'll only ever have to install once. And since the color is embedded in the topcoat, you'll never have to repaint (though you may choose to).
Most structures need to be repainted every five years on average, and the siding itself will probably last about as long as your roof (20-30 years), depending on how well you look after it. Keep it clean and freshly painted, and you may max out at 30 or 35 years for vinyl and cement board but far less for hardwood.
With stucco's longevity, you won't have to spend money on upkeep as often as you would with other types of siding.
What's the Bottom Line on Stucco Insulation?
Stucco isn't typically regarded as insulation, but modern stuccos insulate better than some other siding systems, especially when it comes to sound insulation. It lasts a lifetime and doesn't ever need to be painted.
Stucco is extremely fire resistant (one inch of stucco is rated to withstand fire for one hour), and you can use stucco both outside and inside your home. The sky is the limit for your design ideas, also. It can be applied in designs that are limited only by your imagination and the talent of the artisans you contract.
At Friel Plastering, we are those craftsmen. With decades of experience and proprietary technologies in hand, we can accomplish any job you have in mind. Contact us today to request a quote for your stucco installation.