Friel Plastering knows traditional stucco requires a multi-step installation process to ensure long-lasting quality and appearance. It is for this reason that we are able to proudly stand behind every job we begin and complete, pledging our work will stand the test of time.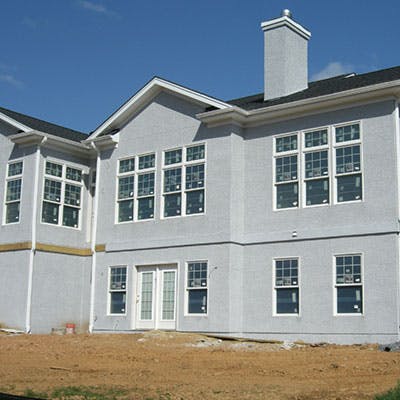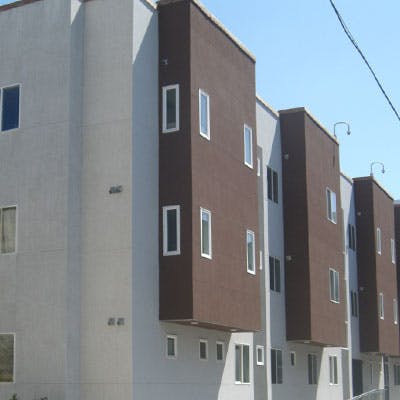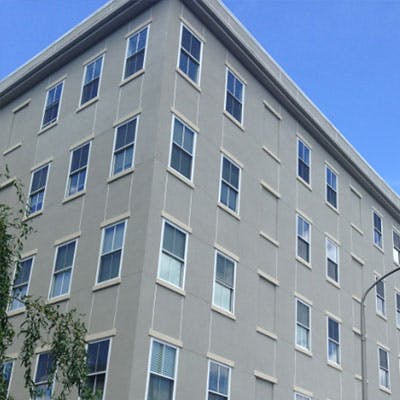 Stucco Repair Services
For years we have been serving the tri-state area specializing in the following stucco services:
Residential Stucco Repair
Residential Stucco Installation
Residential Stucco Removal
Residential Stucco Patching
Stucco Chimney Repair
Stucco Crack Repair
Commercial Stucco Repair
Commercial Stucco Installation
Commercial Stucco Removal
Commercial Stucco Patching
WE HAVE ALL THE SOLUTIONS FOR YOUR NEXT PROJECT
Our premier cement stucco is a modification of a traditional three coat cement stucco over wire lath. The stucco industry has improved on the original Portland cement base coat by adding chopped-fiberglass and plasticizers to the mix. This has enabled the stucco siding to be stronger, more flexible, and more crack resistant.
Innovations in the finish coats have enabled us to install pre-bagged cement stucco products such as Penn-Crete Stucco and flexible acrylic finish coats. The options for color and textures are limited only by the imagination of the designer and skill of the craftsman. The flexible acrylic finish coats have virtually eliminated cracking while maintaining the integrity of the Portland cement stucco system. Stucco is perfect for homeowners/businesses who need an affordable, long lasting and aesthetically pleasing exterior finish.
What is Our Stucco Process?
Erect the scaffolding to OSHA standards to ensure a safe working platform.
Install Drain Screed.
Install 2-Ply Jumbo Tex 60® weather resistant barrier (WRB). Overlaps are taped with weather resisting tape, ensuring maximum water and moisture protection.
Install Keene rain screen to act as a drainage mat.
Install easy beads at all dissimilar materials, windows, doors and all penetrations. This will allow for expansion and contraction.
Install head flashings above all windows and doors.
Install expansion joints
Install 2.5 galvanized self-furring wire lath.
Apply scratch coat consisting of sand, cement and reinforcing fibers.
Apply a brown coat consisting of sand, cement and reinforcing fibers.
Apply finish coat of traditional textured stucco. Penn-Crete, Quaker Stucco, Pre Blend, or Field mixed stucco.
Apply a coat of acrylic finish. Dryvit, Senergy, Total Wall, Sto, or Master Wall.
Caulk all areas around windows, doors, soffits etc… ensuring and maximizing water and moisture prevention.